What is a Pudim?
Pudim is a traditional Brazilian desert made of condensed milk and caramel sauce. It's a flan/pudding like desert sweet and smooth, originated in Portugal. The story tells that this dessert was invented by a monk who did not disclose the recipe even though his recipe was a great success. Many pastry chefs tried to copy it, but nobody could make a condensed milk pudim like him. However, after his death the secret ingredients were revealed: sugar; buds; water and pork fat made Pudim de Priscos the success of Portuguese cuisine.
Ingredients
Utensils
1 large flan mold/6 small molds
1 sieve
Caramel
Pudim (Flan)
10 egg yolks
2 condensed milk cans
2 cans of milk (use the condensed
milk can to mesure)
Step-by-Step
Caramel
In a pan add sugar at low heat until it caramelises.
Add the caramel to the flan mold and take to the freezer for 20 minutes.
Pudim
In a bowl, sieve the egg yolks to remove its thin outer layer. This prevents the pudim from having a strong egg taste.
Add the 2 cans of milk and mix!
Add the 2 cans of condensed milk to the mixture and mix it for another 3 minutes.
Let the mixture rest for 3 minutes then transfer it to the mold with caramel that was in the freezer. Cover it with aluminum paper.
Add the mixture to a pre-heated oven at 180 Celsius in water bath for 1 hour and 40 minutes.
Take it from the oven and wait for it to cool down. After, refrigerate it for 2 hours and it is ready to serve!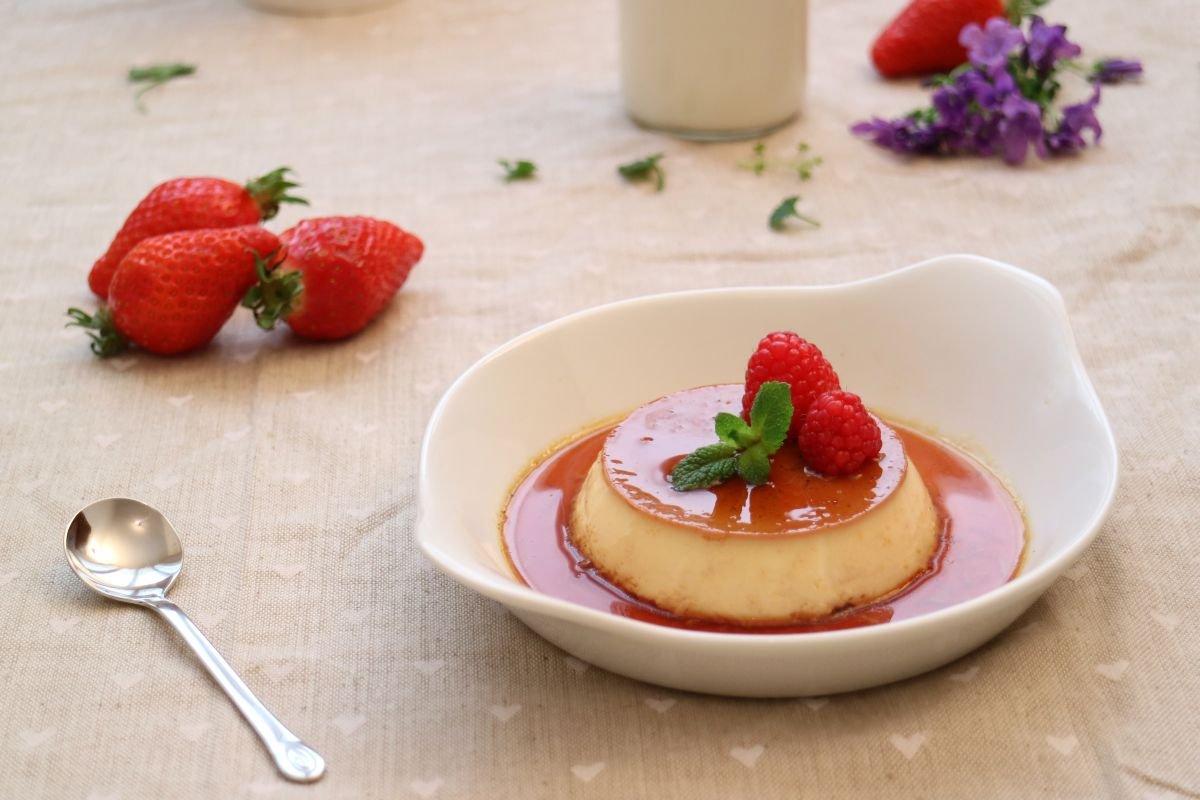 About this Project
This project is my first attempt on designing a responsive page with CSS and html completely from scratch. With the help of my mentor, Nick Sherman, and my classmates (Andrew, Jo, Laura and Michal), I've worked with columns, grid, flex box and media queries in order to build this page. All the fonts displayed here were design by Plau Design, a foundry and design studio from Brazil to whom I proudly work for. This delicious recipe is curtesy of Gabriel Menezes, my gourmet coworker at Plau. You can check another page I have designed here.